Not Your Average Home Inspection
Performing the most thorough and professional home inspections are difficult and time-consuming. Preparing a professional comprehensive written report that includes annotated photos, any infrared images, and any drone photographs as applicable is perhaps even more difficult for the typical inspector (especially in a state where you can become a home inspector where you've never had to perform one inspection prior to becoming licensed!). This written report may take as long to prepare as the time to inspect the home. Therefore, for this premium level of inspection service from Prochek the price is more expensive than the work product of most inspectors. It has to be. A common refrain I hear from my clients is that the cost of their Prochek inspection is money well spent.
Some of the best testimonials I get are from listing agents that complain that the report "has too much" (in other words, dummy down the report so the deal is assured to go through). There has never been a complaint from a buyer that the report contains too much information! In fact, most deals do go through. The few that occasionally don't are typically due to serious issues, both known (and concealed) and unknown by sellers. Also, the intent of the report is to inform you about the home as much as point out the flaws that may be actionable or negotiable. My clients typically understand that all homes have "issues", and that no home is perfect, but are appreciative for all the information provided.
More importantly to me – I get no complaints from buyers, and in 27 years have never had any lawsuit! Ask any other inspector (or real estate agent) how many times they've been sued. Inevitably the inspectors (or agents) that have been sued will say it's a "number's game" and "just a matter of time", which may be undoubtedly true. However, producing an exemplary work product will reduce any such possibility.
There's a place for all inspectors in the inspection business, but the old cliché "you get what you pay for" is equally true for an inspection.
Comprehensive Next-Day Digital Reports Featuring CRL™
A detailed inspection report will be available by personal login within 24 hours of your completed service. Our reports are all-inclusive, containing in-depth, pertinent information about the condition of your potential investment. Pictures and video are attached whenever deemed necessary, including drone photography and infrared imagery. We even offer remote video viewing for clients who aren't in town but would still like a firsthand look at their inspection.
Each report includes access to the sleek and highly functional Create Request List™(CRL™) feature by HomeGauge. The CRL™ feature allows users to collect and itemize findings directly from their report. These lists can then be shared with your realtor to request repairs from the seller before agreeing to terms.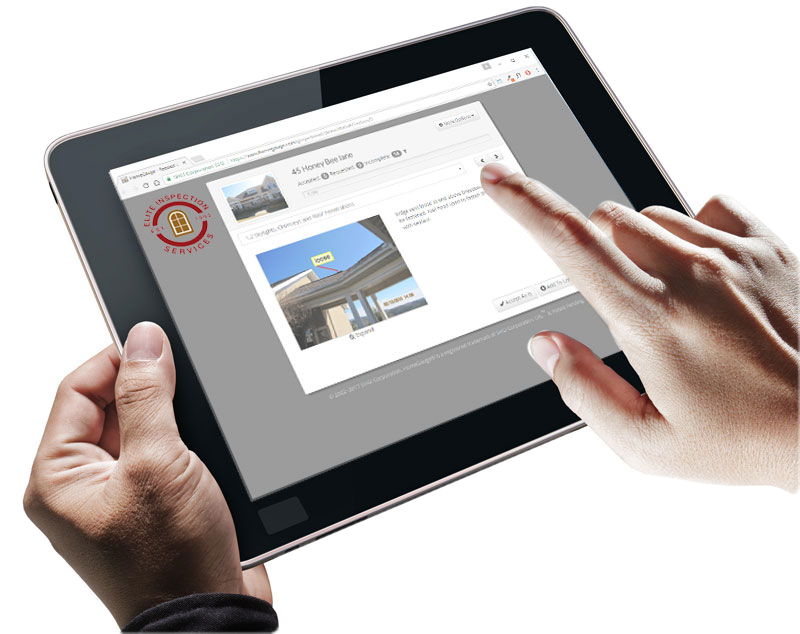 Prochek Inspection Services
is committed to performing home inspections with expertise, excellent communication, and integrity. Contact us to request your inspection today.