Elite Inspection Services
Elite Inspection Services offers ASHI Certified Professional Inspections and additional home services. Our inspections are comprehensive, accurate, and filled with information so that you're able to use your report as a valuable resource for making an informed decision about your investment. We adhere to the Standards of Practice as set forth by ASHI and the State of Maryland.
General Home Inspection
In our premium residential inspection, we offer a comprehensive examination of most visible and readily accessible components of a property. At no extra charge and when applicable, we include a basic Thermal Imaging scan. When necessary, we'll also use a Spectoscope or drone equipped with a high-resolution camera for inspecting roofs that can't be safely walked upon or reached by ladder.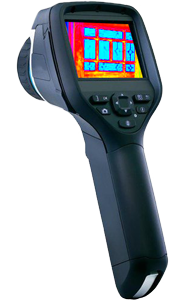 Inspected components include the following:
Roofing System (drone or Spectoscope used as needed)
Exterior (siding, doors, windows, soffits, fascias)
Foundation & Crawl Space
Driveway & Walkways
Attached Garage
Interior (doors, windows, floors, walls, ceilings, stairs)
Attic, Ventilation, & Insulation
Electrical System
Plumbing System
Heating System
Air Conditioning System
Built-In Appliances
Outbuildings (for an additional fee)
We also offer:
Mold Testing
Mold is both unhealthy and unsightly and can rapidly proliferate inside a home. A tricky characteristic of mold lies in its ability to establish unseen wherever there is sufficient moisture and an appropriate medium to grow. By the time it becomes visible, mold has often pervaded enough material to require costly repairs. Elite Inspection Services offers Mold Testing to make sure that your living space is free from the harmful presence of mold.
Radon Testing
Radon in air testing is provided. Andrew is a Certified Radon testing technician with the NRSB.
Termite and WDI Inspections
The inspection for termite and wood destroying insects can also be included with the home inspection. Andrew has passed all the stringent requirements and examinations for being a pest control inspector/applicator and for a Maryland pesticide business license. He is also licensed as a nuisance Wildlife Damage Control Operator.
Elite Inspection Services
is dedicated to offering top-quality inspections that will educate clients on the true condition of their investment. Contact us to request an inspection.
Request Inspection